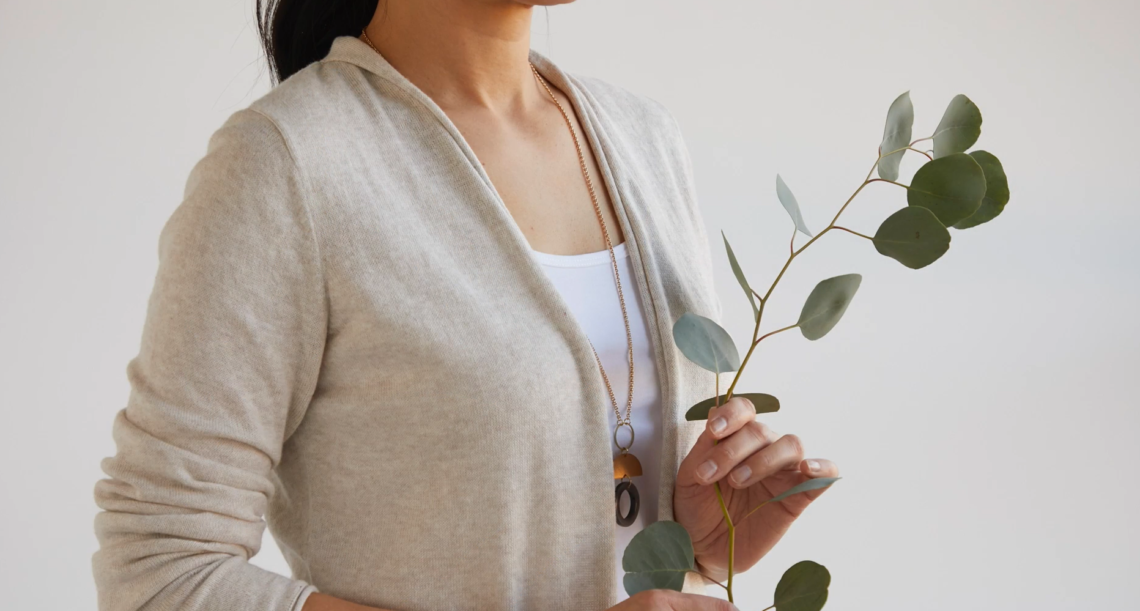 Best Sustainable Clothing Brands on Amazon
Amazon is the world's largest online retailer so it's no wonder that you can now find literally anything on the platform. Fortunately, the ethical fashion market is growing, as a fast-growing millennial generation wants to look great and feel great about what they wear.
More and more sustainable clothing brands are also partnering with Amazon to sell their products and reach vaster audiences. There are lots of ethical brands on Amazon, but I have selected some of my favourites.
Best for | Women, Men & Baby basics
Mission
 | 
To Build Earth's Favorite Clothing Company
PACT's budget-friendly, organic clothing make it easy for any consumer to start building an eco-friendly wardrobe. Besides using 100% certified organic cotton for fabrics, PACT partners exclusively with fair trade certified factories to ensure care for both people and the planet. From the source to the packaging and shipping, PACT breaths sustainability and its a great brands to start your "green" journey. Two of my favourite options above (picture).
Best for | Sustainable clothes for yoga, travel, & outdoor adventure
Mission
| 
Create clothes for positive change, inclusivity and social responsibility
PrAna is an American brand specializing in sustainable athletic gear for yoga, climbing, surfing, and other fitness enthusiasts. PrAna is the first North American company that owns products and accessories that have been certified by Fair Trade USA. The stylish clothing is sustainably produced and consists mostly of organic cotton, recycled wool, hemp or recycled polyester.
Best for | Sustainable Active wear, Athleisure Wear, Yoga Clothing & Workout Clothes
Mission
 | 
To create a symbiotic balance between people, planet, production, profits and social stewardship
Satva's clothes offer an interesting mix of athletic-inspired bralettes, leggings, tanks, jackets and sweaters that are designed to last long. Tapping on the millennial-mindset, Satva bridges the gap between comfortable athleisure and sustainable, responsible fashion. The brand built a supply chain, working with organic cotton farmers in India, focusing on certification for its organic clothes.
Best for | Everyday basics
Mission
 | 
To provide modern, high-quality basics that naturally fit everybody.
Boody is an Australian sustainable clothing brand that makes everyday basics. All Boody garments are made from organically grown bamboo and produced adhering to the highest standards for both the planet and workers. Boody redefines the essence of comfort with an innovative range of stylish, comfortable and eco-friendly garments.
Best for | Dresses, leggings, joggers, jumpsuits, tanks, and tops
Mission
 | 
 To create products that leaves an innately smaller impact on our environment, supports in-need communities, and assists in changing the narrative and understanding of ethical standards within the fashion industry
Founded in 2006, Threads 4Thought is a lifestyle brand that is produced responsibly & supports sustainable initiatives. Each one of the products is carefully designed and manufactured to leave a smaller impact on the planet compared to traditional clothing, support their producer communities, and set new standards for the fashion industry. 


Best for | Dresses, leggings, joggers, jumpsuits, tanks, and tops
Mission
 | 
To produce clothing with the highest environmental and ethical principles
When it comes to ethical and sustainable clothing, Synergy Organic clothing offers the full package> organic materials, sustainable practices, easy-wear designs, and fair-trade practices. The clothes are crafted from GOTs certified organic cotton that is grown and loomed in India and then sewn in a fair trade certified factory in Nepal. 
Best for | Women, Men, Baby & Maternity
Mission
 | 
To create sustainable beautiful comfortable clothes while protecting the planet.
Majamas Earth is committed to preserving the environment and that is why the brand manufactures all its clothes in the US and uses a lot of recycled and reclaimed materials to make them. The brand recognizes that our planet's wellbeing goes well beyond the economical, and for that reason, their operations are as ethical and environmentally friendly as possible, regardless of the cost.


Best for | Women, men, bed and bath
Mission
 | 
To build clothing that's timeless, of impeccable quality, and sustainably made.
Fair Indigo creates a carefully curated line of stylish and sustainable clothing. The brand uses Pima cotton, which is stronger and more durable than shorter staple cotton and it's made in Peru. Fair Indigo provides fair working conditions and also helps the communities in Peru buy funding schools and teachers.
—
I endorse brands that have a program I genuinely love. If you loved these brands as much as I do and want to know more about fair trade and sustainability, I invite you to follow me on any platform you are more active on: Pinterest, Facebook, Instagram.
Let me know if you have any questions, in the comments below.
Did you find this post useful? Save THIS PIN below to your Fair Trade Fashion Brands board and check it later at any time!