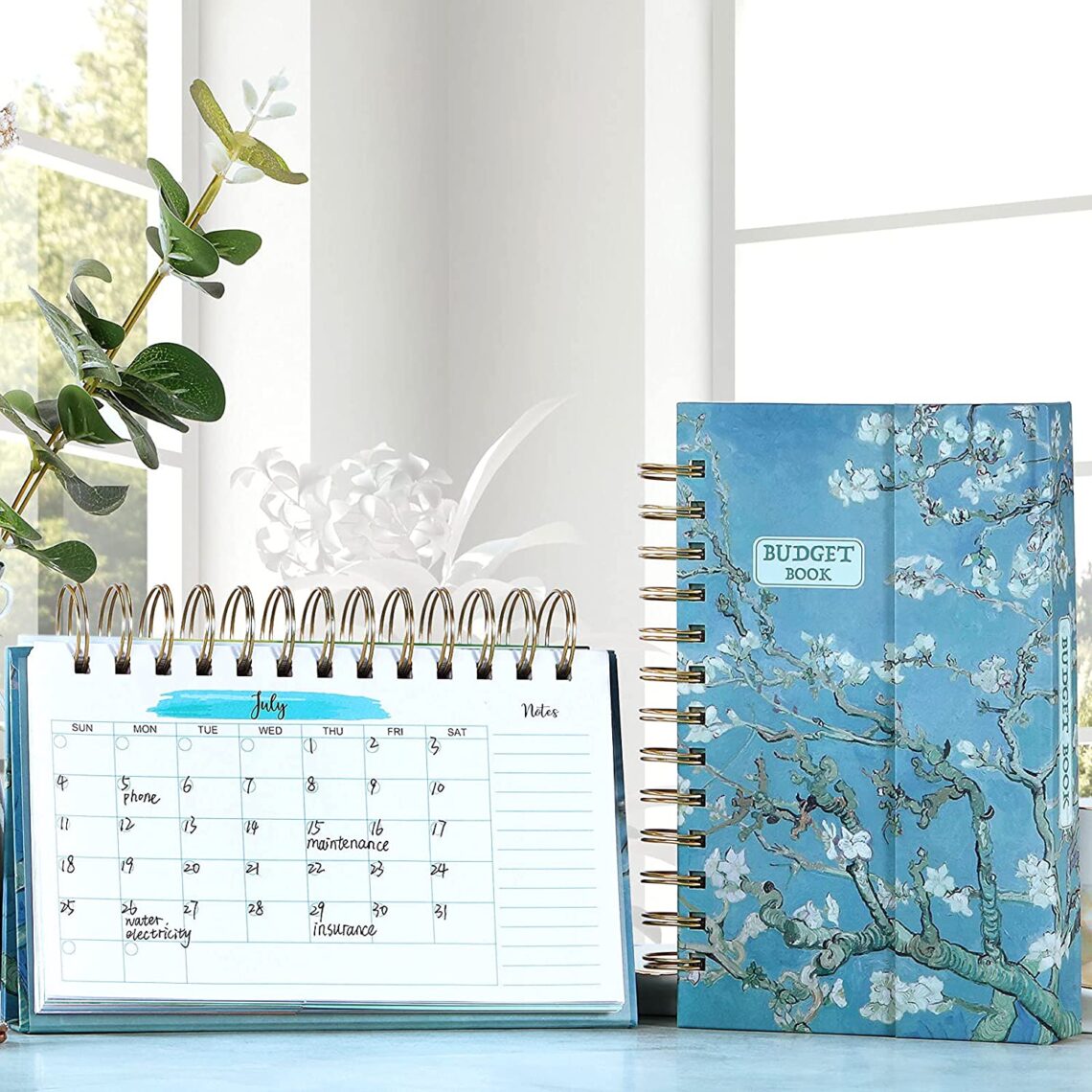 Ultimate Planner Guide: Choosing the Best Calendars, Journals, Travel, Budget, and Goal Planners
Are you ready to reclaim control over your time and stay ahead of your busy schedule? It's time to take the plunge into the world of planners and calendars! With the myriad of options available, finding the perfect 2024 planner tailored to your unique needs has never been easier.
Whether you're a dedicated professional, a diligent student, or someone simply committed to staying organized, this comprehensive guide is your ticket to planner paradise. Join us as we explore a wide array of planner types, from classic calendars to personalized journals, travel companions, budget trackers, and goal-setting wizards. The path to organization and productivity awaits – and we're here to help you find your perfect fit.
Ready to make the most of 2024? Dive into the world of planners and let's discover your ideal organizational ally together. Don't forget to share your thoughts in the comments – we'd love to hear which planner speaks to you!
Clever Fox Planner Premium is a weekly planner that combines maximum functionality and premium-quality design and materials. It has many amazing features, such as elegant light layouts and lots of space for writing daily tasks and appointments. This premium weekly addition also has extra quarterly goals sections and an improved monthly review to help you get the most out of planning.
For those whole love to print at home, stay ahead of life's demands with a Family Printable Calendar. Designed for the modern household, families or groups, this versatile calendar serves as your ultimate organizational tool. Whether you're juggling school schedules, doctor appointments, or daily tasks, it's your go-to solution.
This option allows you to istantly download for immediate use as you get handy PDF files that you can print professionally or at home. It's must cheaper as well, this shop offers calendars for just over 2$. No excuses – start your organization journey right away.
14 Month Planner – November 2021 through December 2022 with matching bookmark/page-finder and sticky note set.
Achieve your financial goals with this floral budget planner. Manage all household monthly budgeting & personal finance: savings, debt, bills, receipts, cash flow, expense tracking, credit cards, bank statements, taxes, daily and more.
Buy a Budget Planner
Organize your adventures with this beautiful travel journal. Whether you are going around the globe or on a road trip, this journal will have everything you need to get prepared and stay prepared. Pages for flight schedules, spending logs, packing lists, reservations and events and more! This journal is here to eliminate the stress of travel so you can have more time to enjoy the important moments.
The Law of Attraction Planner combines the manifesting abilities and spiritual guidance from the law of attraction that also includes all the tools to achieve your short and long-term goals like principles of wealth building and self-motivation.
Get a Goal Planner With Vision Board
Hobonichi Techo is a Japanese daily planner with a colourful design and roomy layout and one of the most famous in the world, with over 20 years in the market. Simple and practical.
Is 2023 the year you'll become a mother? Then you must get a unique pregnancy and baby's first-year planner and keepsake journal. This book will serve as a planner, guidebook, medical log, journal, and scrapbook for everything from your pregnancy all the way up to your child's first birthday!
All you need for lesson planning: weekly spreads for detailed lesson planning, monthly calendars and planning pages, student checklists, a communication log, a school events schedule, and dedicated pages for storing student information and important dates.
Get Clever Fox Teacher Planner
A diary perfect for anyone wanting to live in harmony with the rhythms and cycles of Nature. Its innovative astrological forecasts and wealth of astronomical information makes it an educational and informative treasure trove. Suitable for those just interested in the Moon and her cycle as well as professional astrologers.
Get an Astro Moon Diary
Every mom needs a good planner. Having your thoughts, tasks, expense trackers and planners in one place will save you time and help you become a happier mom.
It contains children's school information, activities, and meal plans; trackers for the financial status of the family, including daily income, expenditure, debt and savings plan, and monthly summaries to control your finances and balance more effectively.
There is also space to record goals, appointments, events, holidays, children's school information, medical information, etc.
Buy Mom Life Planner
—
I endorse products that I genuinely love. What's your favourite? Leave us a comment on your favourite one. If you loved this article, I invite you to follow me on any platform you are more active on: Pinterest, Facebook, Instagram.
Let me know if you have any questions, in the comments below.
Did you find this post useful? Save your favourite agenda image to your Organisation board and check it later at any time!