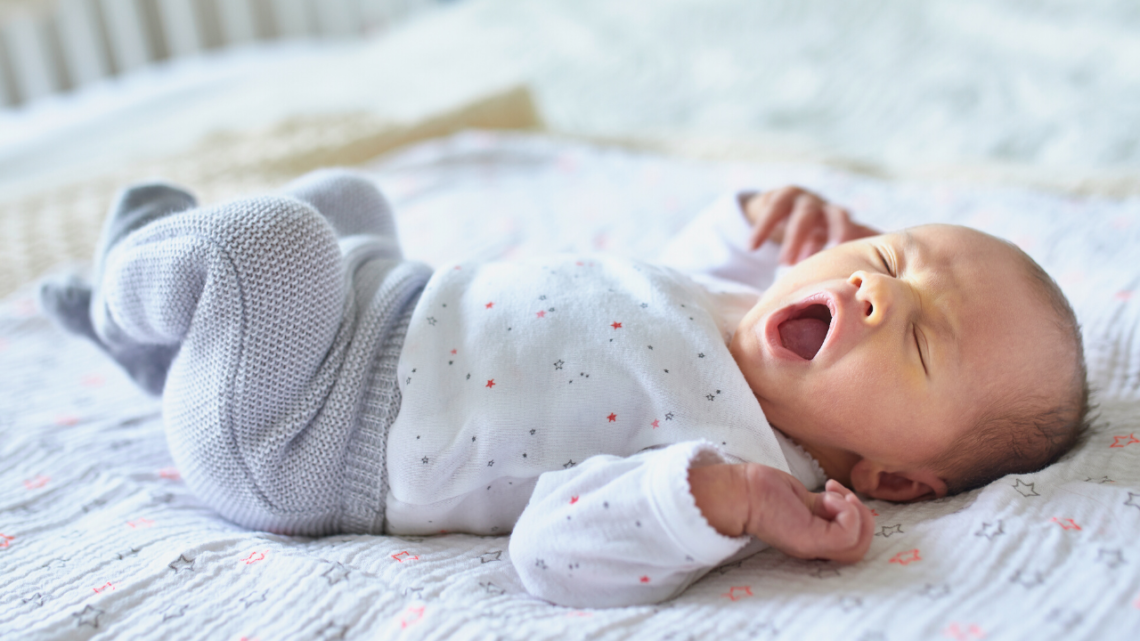 Things You Shouldn't Buy When You're Having a Baby
If you're having your first baby you might be confused about what you should buy, right? There are a lot of newborn checklists online about what you should buy but it's hard to find honest opinions of practical moms. Eventually, we end up buying way more than we need, wasting our money, our time and increasing waste.
As a minimalist, I believe that babies do not need a lot of extra things in the first months. Food, clothes, safety, health and of course, lots of love will make them feel happy and secure and are the foundation for their development.
This article is for those seeking practical advice from a mother of two and it's focused on what you should not buy. Always remember this is just my opinion, every house is different and every person has a unique lifestyle so, only you know what you should or should not buy for your loved one.
Reverse Baby List | Things You Do Not Need
I have never used a nursing pillow and it is certainly an optional item. You should definitely use a pillow for the first weeks because the baby is small and your arms are not used to the weight, but honestly, any good pillow will do the job. Nursing covers are also not required. If you need to cover yourself you can use a normal scarf or a muslin cloth. Also, remember, it's 2020. There's nothing to be ashamed of about breastfeeding.
It's more comfortable to have a baby changing table, but it's totally fine if you don't have one either. If you have a small apartment for example and you do not want the space to be crowded, you can adapt everyday spaces to change the babies diapers. It can be a table, a normal dresser, sofa or bed. Just remember to always keep your baby safe so it's totally advised to use a sleepod like this one from Noble Carriage, a basket that you can reuse later (I love this one: handmade and fair trade basket by Noble Carriage) or a contour. Also, remember to always keep a good posture so you don't break your back in certain positions. 
Baby swings were created to imitate the rocking motion your baby experiences in the womb or in your arms and they are usually a must-have in every baby registry. I don't like the whole concept. Leaving the babies too long in these machines just feels a bit odd. Babies are getting soothed and comforted by a machine…
I believe that babies need to be close to their moms (or dads, or grandmas, …), feel our warmth, our love. If it's not during this first months, when will it be? I say, leave the baby swing out of the list and get ready for a lot of arm work 😊. However, as the baby grows, you might need a place for him to rest and you can get a baby bouncer instead. It offers exactly the same help to parents as a baby swing, it's much cheaper, lighter and more convenient. 
Always remember not to leave your baby too long in a swing or a bouncer since it limits the babies' movements. Babies need to develop their floor mobility such as sitting and crawling, which also allows them to develop their muscles as well as spatial awareness.
When it comes to transportation, you should check if your habits to understand if a baby carrier is useful or not to your family. Do you drive around or do you use public transportation? Is it easy to go around in wheels?
I think that trolleys are a must-have and that baby carriers are only required for walks outside, especially when wheels are impossible to use: a walk in a forest, beach, a city that is not wheelchair-friendly. As the baby grows and increases weight it's a bit harder to walk with them for a long time. Baby carriers are great and I reused the one from my older sister, but honestly, as I have to use the car to go everywhere, I end up using the trolley all the time. Sometimes baby carriers are the only option, also because they are much cheaper, so even though I consider this item dispensable, only you know. ♡ 
Babies are very (very!) loud if they want so you can relax that you will listen to your baby if required. Having a video constantly monitoring your baby increases anxiety and stress. Unless there are any medical reasons that you are aware of, you do not need to be checking on your baby all the time. Let him be, trust everything will be ok. It's not a problem if he cries for 5 or 10 minutes anyway. 
So, in my opinion, if you live in a small house a video monitoring system is really exaggerated as you can listen to the baby if he cries. And a tip if you live in a big house or if you want to have a meal on your porch while the baby is sleeping inside: ask your spouse to call you on WhatsApp, ask him to turn off the microphone and leave your phone in the baby's room with the call on. Works wonders and it's free 😊 (you can also use an old phone for this purpose if you're alone).
They look cute, but definitely not a necessity. My babies actually had an activity gym and play mat that I reused from friends but it made zero difference my babies lives. It took my baby a while to actually get interested in the hanging toys, and he didn't stay interested for very long. The mat part is convenient so they won't be on bare floor, but a blanket would suffice. Also, remember that we are concentrating a child's play area so there is an increase of germs, food, etc in that area, which means you have to clean it properly to avoid illness.
Usually sold between 20$ and 50$, swaddles can be replaced by any normal blanket. For those who are not so familiar with swaddling sacks and pouches, they are basically a garment that tends to come with things like velcro, snaps and zippers to help you get that snug swaddle. Swaddling is a practice of wrapping infants in blankets or similar cloths so that the movement of the limbs is restricted, that dates back many centuries and it is believed to help calm babies and promote a longer and deeper sleep in the first weeks of their life. If you want to swaddle your baby, I truly advise you to learn previously how to swaddle so your loved one is safe at all times.
Babies are not scared of the dark or silence and any light or sound will be stimulating and can prevent them from falling asleep or staying asleep so let's skip these items completely. It is also recommended that babies perceive the day as it is: darkness during the night, light during the day, so they start adopting our routines and learn the difference between day and night. The same for sounds, complete silence should be limited to the night time, so infants assimilate that's the time to sleep. It's important to allow them to see and hear the routines of your home as they are.
This is almost an essential item but I actually never bought one for my two babies so you can definitely feed your babies without a high chair. If you really think you will need a high chair than this is an item you can add to your list, but not before the baby is 8-9 months old. 
Once the baby starts eating solids, between 4 to 6 months, he is too small so you have to hold and feed him on your lap. Only when he has full control of its neck and back he can seat on a high chair but babies are still quite small until they are 8 or 9 months old so I wouldn't recommend until then. Also, instead of a high chair, you can use a high seat like this one on Amazon (17$ only!). These seats have the advantage that the baby will be eating on the table, interacting with the family and socializing, you can take it to restaurants or when you're travelling and it's very small so you can store it anywhere in your home.
Unless you are making your own baby wipes, there's no need to buy a wipe dispenser. Normal baby wipes packs already have very good containers that keep moisture inside so they don't get dry (Don't forget to always recycle the boxes after use). Wipe warmers are totally non-essential, only if you are in a cold environment, as you can always warm the wipe with your hand before you use it on the baby. 
You can totally erase from your list a diaper pail as well, since they are usually quite expensive and, seriously, it's just a normal garbage can. The advantages presented are to effectively seal in the odour and reduce the number of times you need to take out the diaper garbage but these are the advantages of any normal garbage can 😉. 
Please keep in mind that an estimate of 5000 wipes will be used in the first year of the baby and that's a lot of waste, so, try your best to go for eco-friendly brands and/or, whenever you're home and its warm, wash instead of wiping: it's better for your baby and for the environment!
This is the most recognizable non-essential item of all. Besides the obvious fact that toys are totally non-essential, there are other reasons why you don't have to have toys on your list. First, keep in mind that toys are the most common gift from family and friends, so your child will have plenty of them, even if you don't buy any. And then, infants don't play with toys in the first months. And when they start interacting with objects, you will soon realize babies are very much interested in playing with spoons, napkins, milk cartons, toilet paper rolls, your mobile phone (yes!) and many other random objects. 
So, give yourself some time and delay this purchase and buy only if and when necessary. When you start buying toys, look for good brands and for toys that stimulate your baby's development. I would recommend Wild Dill fair trade toys and of course, take a look at ToyLibrary, a branda that provides toy rental service in US, which is the smartest and more eco-friendly option to keep your kids happy 🙂 
 And that's it, those are my recommendation of products you can skip which might save you between 550$ to 1200$ 😊. Besides saving a good amount of money, adopting a minimalist approach to your new life as a parent is a more conscious way to help the environment and to be more relaxed. There is a lot you will have to buy for your baby so, spend wisely, for you, for your baby and for mother earth. I have made a list of great eco-friendly and fair trade baby brands here if you want to take a look.
Also, since this post is also directed for new parents who want to save (among other reasons) I always like to share Amazon Baby Registry, one of the most complete worldwide, and you can still get 10% additional discount on certain items, a free welcome box  (valued up to 35$) and 365 days to return gifts.
Remember that reusing is always an option for baby items, so ask your friends, your family and neighbours if they have stuff they can borrow. Babies grow so fast! ♡ And once again, as written above, only you know what is required for your home. So I left links on the images or highlighted text in case you're interested and would like to purchase them. The links on the post are affiliate links. As a participant in the affiliate programs, I earn a small percentage from qualifying purchases. I thank you in advance for any purchase you make through my links so you support my writing 😊 ♡.
—
If you liked this post and the way I see life, I invite you to follow Sawatta on any platform you are more active on: Pinterest, Facebook, Instagram.
Let me know if you have any questions, in the comments below.
Did you find this post useful? Save THIS PIN  below to your Baby board so you share this information with more new parents and check it later at any time!