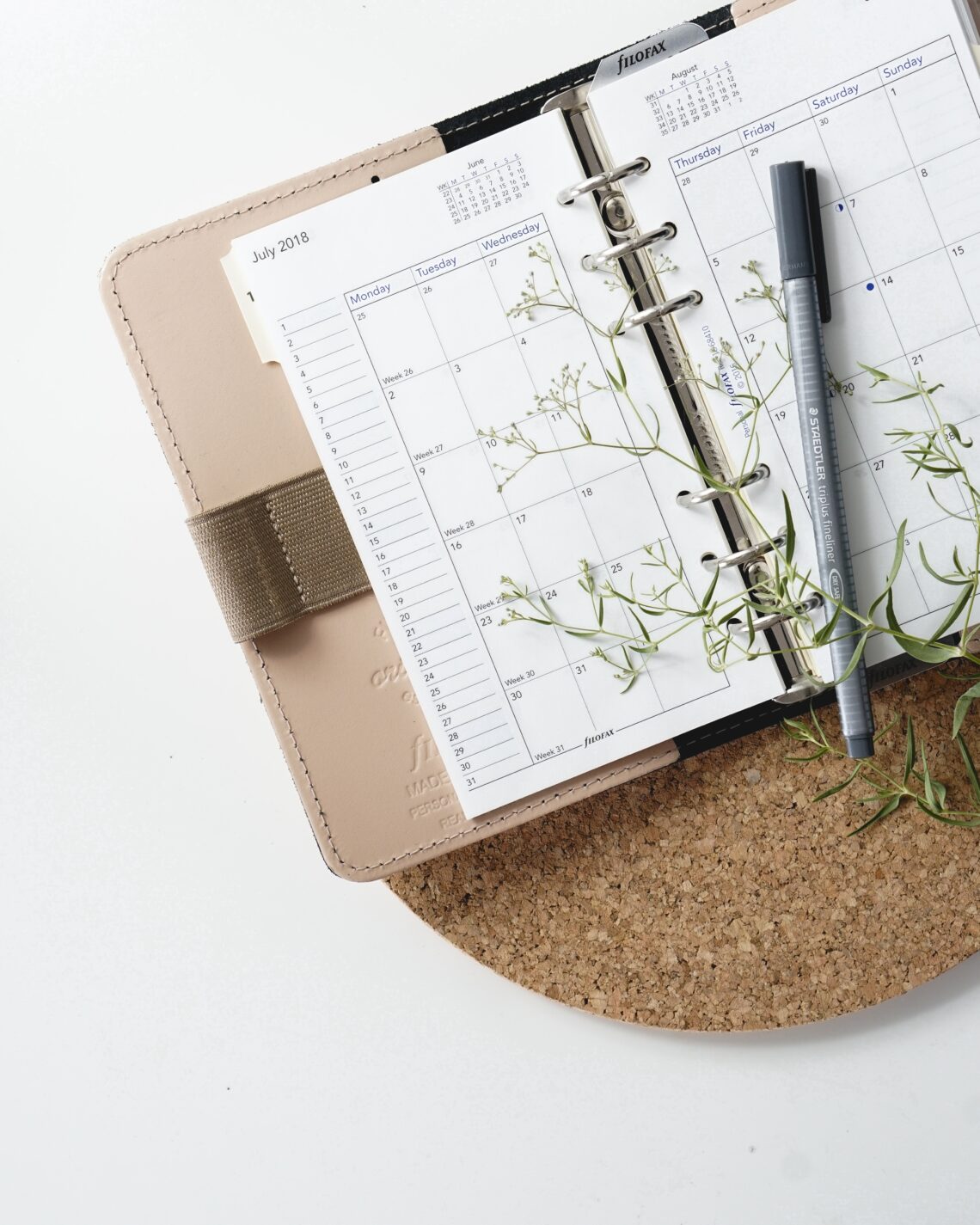 The Best 2022 Planners to Keep You Organized
It can become overwhelming to manage all of our daily work and personal tasks. Most of us have a lot on our plates, so we need to prioritise the most important things. Using a planner helps us make sure our essential tasks get done first. Gain control of your life in 2022 by s
taying focused and increasing productivity with one of these beautiful planners. What's your type?
Clever Fox Planner Premium is a weekly planner that combines maximum functionality and premium-quality design and materials. It has many amazing features, such as elegant light layouts and lots of space for writing daily tasks and appointments. This premium weekly addition also has extra quarterly goals sections and an improved monthly review to help you get the most out of planning.
14 Month Planner – November 2021 through December 2022 with matching bookmark/page-finder and sticky note set.
Achieve your financial goals with this floral budget planner. Manage all household monthly budgeting & personal finance: savings, debt, bills, receipts, cash flow, expense tracking, credit cards, bank statements, taxes, daily and more.
Organize your adventures with this beautiful travel journal. Whether you are going around the globe or on a road trip, this journal will have everything you need to get prepared and stay prepared. Pages for flight schedules, spending logs, packing lists, reservations and events and more! This journal is here to eliminate the stress of travel so you can have more time to enjoy the important moments.
The Law of Attraction Planner combines the manifesting abilities and spiritual guidance from the law of attraction that also includes all the tools to achieve your short and long term goals like principles of wealth building and self-motivation.
Hobonichi Techo is a Japanese daily planner with a colourful design and roomy layout and one of the most famous in the world, with over 20 years in the market. Simple and practical.
Unique pregnancy and baby's first year planner and keepsake journal. This book will serve as a planner, guidebook, medical log, journal, and scrapbook for everything from your pregnancy all the way up to your child's first birthday!
A colourful must-have for teachers and homeschooling parents with supplemental pages that include a yearly mission statement page, "Info for the Sub" page, student information pages, contact logs, website logins page, field trip planning page, graph paper pages,  gradebook spreads and much more!
A diary perfect for anyone wanting to live in harmony with the rhythms and cycles of Nature. Its innovative astrological forecasts and wealth of astronomical information makes it an educational and informative treasure trove. Suitable for those just interested in the Moon and her cycle as well as professional astrologers.
—
I endorse products that I genuinely love. What's your favourite? Leave us a comment on your favourite one. If you loved this article, I invite you to follow me on any platform you are more active on: Pinterest, Facebook, Instagram.
Let me know if you have any questions, in the comments below.
Did you find this post useful? Save THIS PIN below to your Organisation board and check it later at any time!