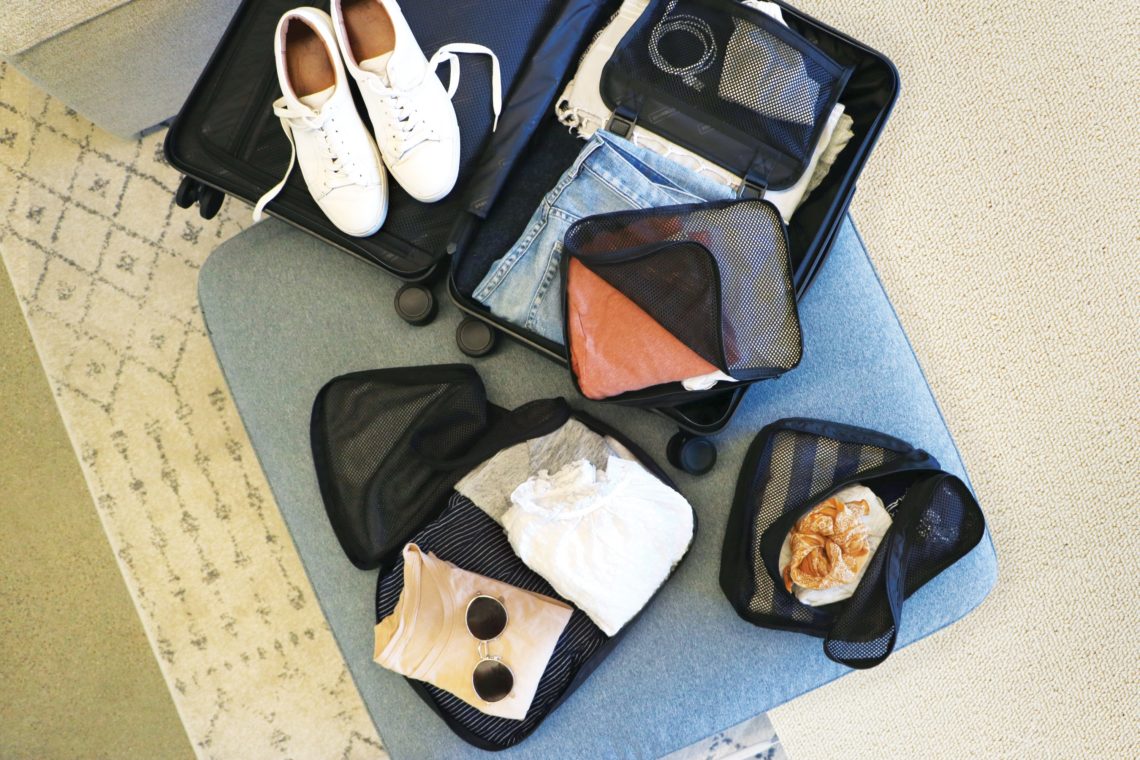 How To Be a Green Traveler
As an ex-flight attendant, I did my share of traveling, and I truly encourage people to travel as far as they can while they are young. 
I truly believe the being exposed to different cultures and realities challenges the way you see yourself and your own culture, which ultimately makes you a more open-minded, aware and sensitive person. I know that traveling has a huge carbon footprint and lots of personalities are urging to cut on traveling but I say we can cut somewhere else. The fashion industry, for example, is responsible for 10% of annual global carbon emissions, more than all international flights and maritime shipping combined. 
We can not be so hard on ourselves, waste is always inevitable, even if we sit at home. It's how we choose to handle it that really counts. And life is to be lived.
I believe in
responsible travel and sustainable tourism
. I believe in being socially and culturally aware when you travel so you do not harm the communities you're traveling to and to take ownership of the economic and environmental impact of your presence.
I've always tried to reduce the waste I produce and to lower my impact on the environment whenever I was traveling, even though it was not always possible: not every place is the same and not every country offers the same conditions. Some countries do not have recycle bins everywhere, potable water or safe public transportation. Still, I always try to follow some simple sustainable practices that I share with you to help you reduce your waste on your next adventure.
The last few years, I have seen an increasing of sustainable, fair trade and ethical fashion brands popping up all around the world and their fanbase keeps growing bigger and stronger. Europe is no exception and there are stylish, vibrant brands reshaping the fashion industry and inspiring for real change.
From recycled materials to vegan materials, I've made a list of seven of my favorite sustainable, slow fashion and ethical clothing brands, 100% made in Europe, to get you inspired. m
Economic Flights & Eco-Friendly Airlines 
For most of the adventures, it all starts there. There are a few ideas you can keep in mind when flying to keep your carbon footprint to the minimum. 
First of all, whenever possible, choose an airline that is working to cut down on emissions. They usually advertise it right on their landing page. The technology to make a real impact is still years away but there are some smaller steps the airlines can take, like upgrading to a more environmentally friendly fleet, using more environmentally friendly materials, reducing the use of single-use plastic on its flights or using electric support vehicles. Virgin Atlantic, Singapore Airlines, Cathay Pacific,  Etihad, British Airways, and a few more are leading the way but luckily lots are changing for better.
When buying the ticket, choose non-stop flights and economy class. Non-stop flights are usually not the cheapest option, but if you book in advance you can get the ticket at a better price and reduce significantly your travel carbon emissions, since it's actually take-off and landing that create most of the airplane's carbon emissions. Flying economy will help the environment as well because in business and first class, there's more space per passenger, meaning an inefficient use of space. The energy and fuel required to operate a plane are so large, so the more people that fit into a plane, the better.
During the flight there's a lot you can do as well: take your own reusable cups/bottles for tea, coffee and water; take your own amenities so you don't use the airline ones (single-use) and if you do not eat the food take it with you, whenever possible, since it will go to garbage after the flight.
When traveling try to book green hotels, i.e, hotels that are investing in clean energy, offering local and organic food, using the latest construction techniques or taking other small steps for a greener experience like replacing the little individual shampoos for built-in refillable dispensers in a bathroom, use reusable bottle of waters in the rooms, donating the leftovers from the buffets to institutions, etc.
Easy to say, but how to actually find this "green" accommodations? Well, there is Google and there are a lot of bloggers that talk about some of the green hotels available. If you go on booking.com you can also do a bit of research in your hotel description or use some of the filters. I also recommend you to take a look at the websites: GreenPearls, Ecobnb, Mañana, Biohotels and Alpine Travels. They are still quite limited in terms of destinations but they are growing and they might have the solution you're looking for.
Walking, Biking and Public Transportation
Whenever you're visiting cities, walk as much as possible. Zero emissions, it's good for your health, for your wallet and you'll get a more
immersive, authentic experience
about the city. If you walk I can assure you'll find lots of beautiful places like gardens, monuments or even restaurants that are not in the travel guides and that are experienced only by local people. You'll get tired, but it will be worth it. 
If the city is really big you can always rent a bicycle which is also a very eco friendly fun option and is now easily available in all major cities. 
If you're traveling long distances, always choose public transportation like trains, bus and boats to reduce carbon emissions. 
Eat in Restaurants & Avoid Plastic
Eat at sit down restaurants and eat off of actual plates and silverware. There will be zero packaging to be used and it's a fun more authentic way to sample the local culture. I also advise you to carry with you a small reusable container that can be used to get takeaway food, transport leftovers from restaurants, or buy in bulk from a shop.
If you want to be a responsible traveler, shop at farmers markets or natural shops for the best local and seasonal produce and to buy bulk foods. If you're into souvenirs, try to buy local products, whether that be native-crafted art or woven goods. This is a great way to give back to the community that is supporting you on your travels, to meet fascinating people and to have an interesting stories to tell.
Avoid printing documents or tickets (unless absolutely necessary). Use e-tickets for all transport. Most airlines, bus, train and metro lines all have apps which allow you to purchase your tickets and display a mobile e-ticket on your smartphone.
Look for recycling cans wherever you can find them and recycle whenever possible. Waste isn't as much of a problem when it's disposed of or recycled properly. You'll see this is actually one of the biggest challenges in some countries so, if that's the case, keep the waste with you until you find a recycle bin. 
—
I truly hope that this small list will help you be a bit more green on your travel. Be responsible and aware of your surroundings so the next generations can enjoy the world as much as we do. And always remember that traveling is for living in the moment and is meant to be enjoyed! 
—
Now that you're more prepared for your next green adventure, I want to invite you to follow me on any platform you are more active on: Pinterest, Facebook, Instagram.
Let me know if you have any questions, in the comments below.
Did you find this post useful? Save THIS PIN below to your Responsible Travel board and check it later at any time!