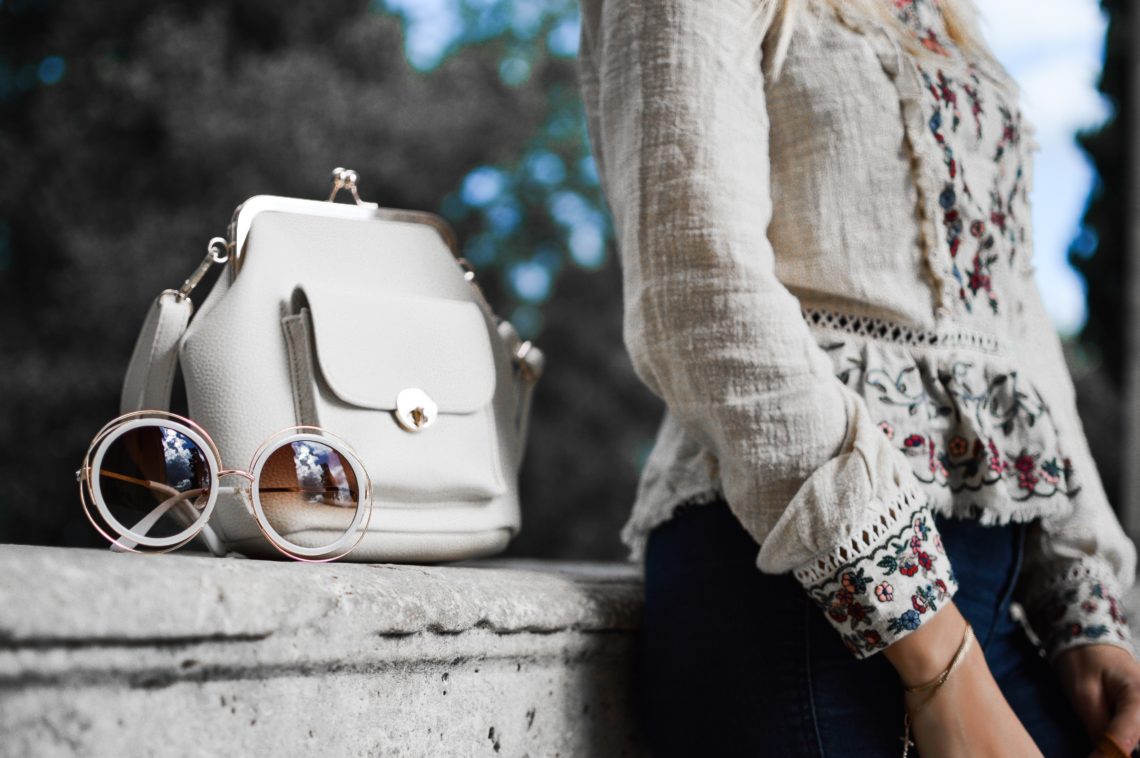 Fair Trade: India's Top Sustainable Fashion Brands
After my last trip to India I felt inspired by how many ethical brands are emerging in the country, bringing the much needed change to the fashion industry. These brands are providing fair wages and working conditions to workers, especially in rural India, embracing sustainable practices and many have the mission of helping provide education to children and keeping traditional craftsmanship and artisan textile techniques alive. 
While there are many amazing fair trade brands in India, with sustainability at the heart of the business, below are some of my favorites.
Mission:Preservation of traditional crafts, hand-embroidery & Fair Trade

Best For: Ethnical blouses, tunics, jackets and dresses
Story: Souk Indigo merges the best of the traditions with contemporary textures and fits. Each collection combines artisan techniques, natural fabrics and the result are laidback luxury garments made to last. The brand is deeply commited to source only natural textiles and fabrics for the designs. Fair Trade is also a core value, paying fair wages to talented artisans, and helping them support their traditions.
Website: https://www.soukindigo.com
Mission: Recycling

Best For: Garments, Accessories and Home Products
Story: Doodlage is a modern sustainable clothing brand that makes clothes out of factory waste that would otherwise add to landfills or go into incineration. The brand merges innovative designs with sustainable techniques of clothing to make fashion eco-friendly.
Website: https://www.doodlage.in/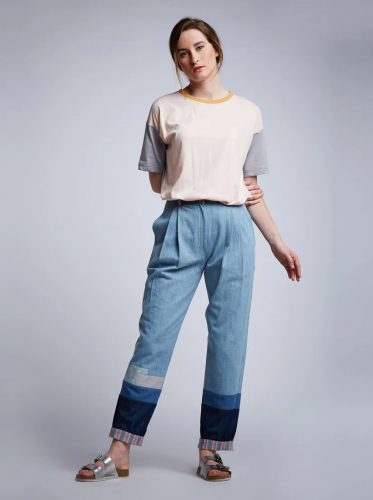 Mission: To empower women

Best For: Minimalist women clothing, organic linen
Story: Neu Nomads garments are produced in a family-owned factory in Delhi that maintains healthy working conditions, health care benefits and compensation far above the living wage. Their female designers celebrate women's bodies and take an inclusive approach to fit and design.
Website: https://www.neunomads.com
Mission: Slow Fashion; Celebration of Nature and Cultural Heritages

Best For: Clothing, Home Decor and Travel Accessories
Story: Nicobar is a contemporary lifestyle brand that promotes slow fashion. All products are designed to last, not trend-driven, inspired by natural design and materials. Nicobar clothing is a perfect combination of African and Indian designs, traditions and culture.
Website: https://www.nicobar.com/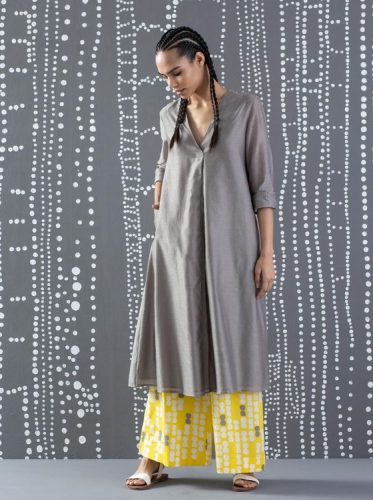 Mission: Reduce Carbon Footprint; Fair Trade

Best For: Clothes for women, men, and children
Story: No Nasties is an organic, fair trade, vegan clothing brand based in Goa, India. They work with a farmers' co-operative and a fair trade factory to make all our 100% certified organic cotton products. The brand is very aware of their water and energy savings and they make sure you know it too, by adding it to your shopping cart. Plus, they will plant a tree for each day of business and every purchase made.
Website: https://www.nonasties.in/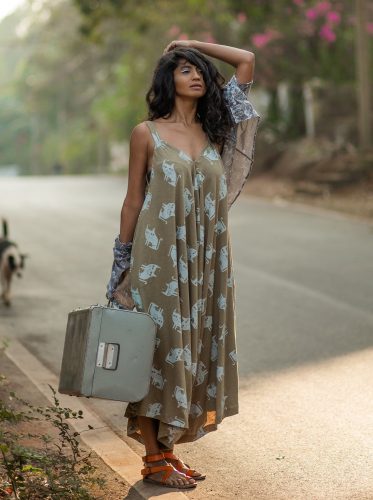 Mission: Sustainable Community Development
Best For: Women Clothing, Footwear, Accessories and Home Decor
Story: Forty Red Bangles is a socially conscious lifestyle design house that marries the concept of sustainability and design. They source the finest quality eco-friendly materials to work with and all the products are handmade in collaboration with local artisan groups.
Website: https://fortyredbangles.com/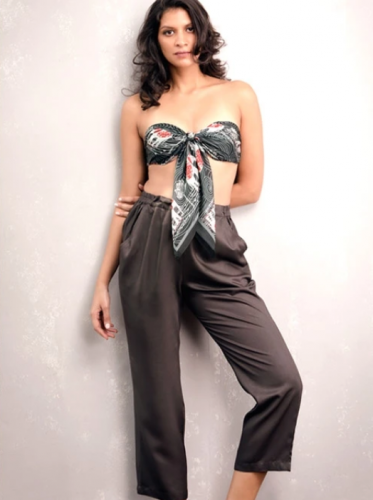 Mission: Sustainable employment; Preservation of traditional crafts

Best For: Clothing, Home Decor and Travel Accessories
Story: Fabindia is India's largest private platform for products that are made from traditional techniques, skills and hand-based processes. Their products can be found in stores all over India and already in countries like Italy, UAE and Qatar.
Website: https://fabindia.com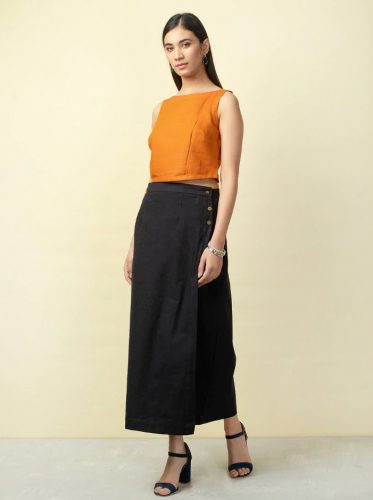 Mission: Support of Local Communities

Best For: Women's clothing and Accessories
Story: Upasana is a conscious sustainable fashion brand that firmly believes that fashion has the power to change lives.  They have several projects dedicated to different communities and causes like the support of Varanasi weavers, the farmers of Madurai, India's organic cotton farming community and even the fisherwomen affected by the tsunamis.
Website: https://www.upasana.in/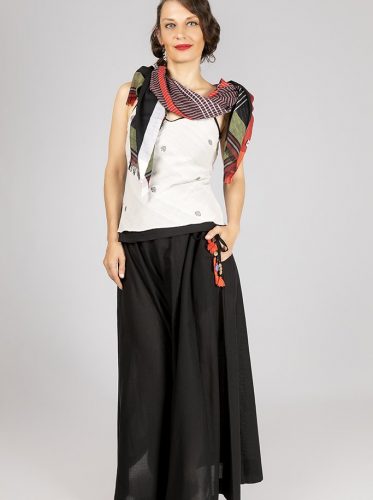 Mission: Fair Trade, Organic Products and Preservation of Craftsmanship

Best For: Women Indian Clothing, Jewelry and Stationary
Story: Penavo is a conscious brand on a mission to change lives by ensuring high ethical standards right from the farms to the factories. The result is an exquisite line of products that are a perfect blend of style & sustainability and a true example of the rich Indian culture.
Website: http://www.penavo.in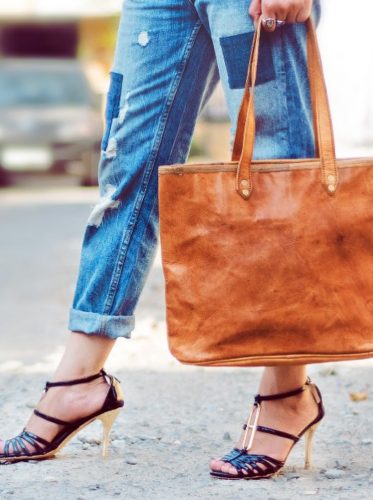 Sustainable and ethical clothing is making its mark in the Indian market. From paying workers fairly, to the use of natural fabrics and dyes, brands are embracing this new shift in the world of the clothing industry. Indians have realized that they can contribute to saving the planet and their own population while looking good at the same time. Hopefully, this article and the brands listed above have made it easy for you to decide on your next online purchase.
—
If you liked the brands above and you want to know more about fair trade and sustainability, I invite you to follow me on any platform you are more active on: Pinterest, Facebook, Instagram.
Let me know if you have any questions, in the comments below.
Did you find this post useful? Save THIS PIN below to your Fair Trade Fashion Brands board and check it later at any time!